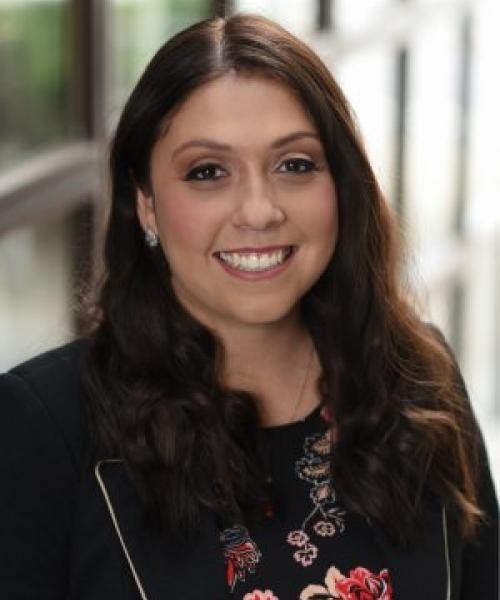 Cindy Delgado Curry
Director of Operations & Client Services
When Cindy joined FAM in 2014 shortly after graduating from college, her primary hope was to find a job where she could make a difference in people's lives. Four years later, not only does she feel she has done just that, but she has also found a passion in making that difference through financial planning – so much so that she is working towards becoming a Certified Financial Planner ™ licensee. Cindy's naturally caring way and ability to connect with people has made her an invaluable support for the FAM team and clients alike.
On the day-to-day, Cindy handles account administration, maintenance and inquiries for new and existing clients. She also serves as a liaison with custodians and outside vendors and supports the firm's marketing efforts. When FAM clients need help with navigating new financial planning tools at their disposal, Cindy is the go-to person to help walk them through the programs. Cindy is also progressing through her CFP® studies with the College for Financial planning, which is allowing her to get more involved in the overall financial planning process with clients.
Cindy graduated from Pace University in May 2014 where she majored in International Management with a concentration in Marketing. She also minored in Eastern Asian Studies with a concentration in Mandarin. Along with a basic understanding of Mandarin, Cindy is fluent in Spanish and adept at translation in Italian and Portuguese.
As with all FAM team members, Cindy gives back to the community. She currently is a volunteer coordinator for Mothers Against Drunk Driving (MADD).
In her spare time, Cindy and her husband enjoy finding new hikes to waterfalls throughout the tri-state area. She also enjoys drawing as a way to relax and unwind.