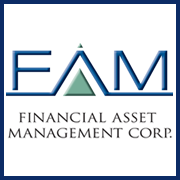 3 Signs You Need A Financial Planner
Some people just love handling their finances. The Wall Street Journal and Barrons are their favorite bedside reading, and they wouldn't dream of turning in for the night without one last glance at how the stock market finished the day.
Then there are the rest of us - the people with busy lives and more interesting things to do. If you earn a good living and hope to retire in style some day, you need to invest your money wisely and plan for the future, but that does not mean you need to do all the planning.
Hiring a financial planner who understands and monitors the market can relieve you of the burden and uncertainty of doing it all on your own. Here are three signs that it is time to put down the financial pages, pick up the phone and call a financial planner.
You Are Having Trouble Achieving Your Financial Goals When it comes to financial matters, your own worst enemy could be the person staring back at you from the mirror. Even if you know what you should be doing, separating emotion from the process and avoiding panic can be difficult. If you are having a hard time reaching the financial goals you have set for yourself, it might be time to bring in the help of a professional.
An experienced financial planner will be able to help you take a long-term view of the market, even when things look downright scary. Your fear might be screaming at you to sell, but a good financial planner may be able to convince you to stay the course and look to the future. This focus on long-term results can help you finally achieve the results you need to retire, send the kids to college and enjoy the good life you've worked so hard for.
Your Portfolio Isn't Properly Diversified If you do feel that you're not reaching your financial goals, it may be because your portfolio is not diversified properly to meet them. Owning an excessive percentage of individual securities, having an outdated 401K, and juggling too many investment accounts in general are common roadblocks in the process of diversifying your portfolio. The best approach is to avoid taking on an overwhelming load so that you can stay on top of your investments.
However, trying to manage all of your hard-earned money on your own can still be an overbearing task and may lead to poor investment decisions. Working with a financial planner provides you with professional expertise that allows you to explore smart, effective options.
Financial planners are trained to help you reduce risk through diversification, improve your tax efficiency, and help you keep more of your money. As a result, you'll be able to focus on the big picture and reap the benefits in the long term.
Your Retirement Plan is Confusing or Incomplete You wouldn't dream of hitting the road for your summer vacation without a map, or at least a good GPS. Yet millions of people embark on the longest vacation of their lives without so much as an old-fashioned road map.
That vacation is called retirement, and it is the most important journey of your life. If your current retirement plan is confusing or incomplete, getting the help of a financial planner now is the best way to get back on track and reach your destination more quickly.
If any of the above applies to you, it may be time to seek the help of a financial planner. Financial planners are experts, well-versed in everything from tax strategies to stock market history. When searching for one, keep in mind that he or she should be a CERTIFIED FINANCIAL PLANNER™, meaning the individual is a practitioner certified by the CFP® Board of Standards. Having such a professional in your corner can improve your long-term returns and make your retirement happier and more financially secure.