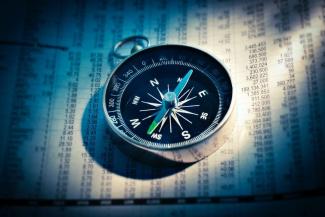 Bull market, bear market, testing the bottom—you've probably been hearing these terms and more lately. The S&P 500 has been quite volatile—falling 37% from record highs in late February to bottoming out on March 23rd. The Dow Jones and Nasdaq fell similar amounts leading to the most dramatic bear market in history.
Just as things seemed as if they would never improve, the markets began to steady and have now rebounded 32% for the S & P 500 and the Dow Jones. Nasdaq is up 40%. So, what was the fastest bear market in history, has suddenly become a bull market. Many are asking if this the beginning of a new longer-term bull market. Or is it a bull market within a longer-term bear market? Will we retest the March bottoms, as markets sometimes do after extreme levels of volatility? The pundits all have their opinions.
The analogy we use is that the economy was put into an induced coma. And as it is slowly brought out of this coma, we'll pay close attention to how the country—and the world—reacts. Though we're eager for life to get back to normal (we all need haircuts!), polls show that a large majority of people feel that the shutdowns should last longer given the severity of the virus. As the economy slowly restarts in the coming months a few businesses at a time, economic numbers will begin to improve. But the big question is: Will this last or will we have to shut down parts of the economy again?
The truth is, no one can predict the answer. History has shown us that when markets are near the top, some investors are fearless and believe it will last longer. And when markets hit new lows, others worry that this will also continue and never recover. Neither of these scenarios is true. The reality is, we do not know when we are at a top or bottom—and that's why we need to focus on the long term rather than try to time the markets.   
The FAM Team