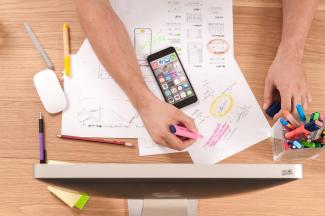 Get Your Financial House in Order: A 12 Step Plan
It's a new year, a new decade and a good time to get your financial house in order. Whether you do this on your own or with a financial adviser, a review of your finances and financial goals can keep you on track to meet your lifestyle expectations.
It's very possible that a lot has changed for you in the last year. From an Investment standpoint, markets did well in 2019. Your 401Ks may be up and with your investment gains, maybe you freed up your spending. Remember not all years look like 2019 from an investment perspective. That's why it is as important to make sure your finances are on plan after a good year as it is after a bad one.
Here are 12 steps to take to get your financial house in order:
Identify your Financial Goals
Check emergency funds, review estate planning & insurances
State your goals in time frame increments and quantify them
Estimate how much you will need to save
Do a tax estimate
How much can you save
Conduct a budget review
Do you have to adjust your goals
Identify Lifelines
Set your savings plan
Allocate new investable funds
Rebalance your existing portfolio
To read the full article visit: www.whattododigital.com