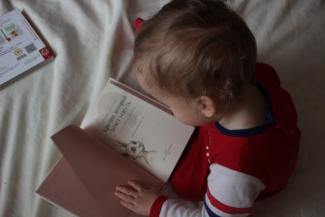 How to Teach Your Kids About Money
Article written by Scott M. Kahan in Stroll Chappaqua - August 2023 Magazine
You might think your kids are too young to understand money. But the reality is that most of us pick up our money habits in childhood. We learn by exposure: how our parents model personal finance is how we learn. That means the earlier you start teaching your children about money, the more comfortable they'll be managing it in adulthood. Here are four tips to foster good habits early.
TEACH THEM THE VALUE OF MONEY:
An earned allowance is a great way to teach kids the value of money, work, and responsibility. Pay them weekly for set chores around the house, starting when they're young. Let them manage their earnings independently; they'll learn about value and making choices. When they can spend their own money, they'll feel pride, too.

INTRODUCE THEM TO SAVINGS:
Encourage them to set aside part of their allowance for savings—perhaps a percentage of each dollar they earn. You can start them with a bank account, which they'll need down the line. Once they have some savings, consider opening a mutual fund so they can see the value of investing and how money grows. Involve them in the process; they'll feel good about contributing to their future.

SHOW THEM HOW TO SET A BUDGET:
Help them plan how to buy that toy they want or that slice of pizza in town with their friends on a Friday afternoon. How much do those items cost? How much do they need to save for them? How much money are they making? Teach them how to build a budget that accounts for spending, saving, and investing. It's a good habit to build early.

CREATE OPPORTUNITIES FOR THEM TO EARN:
Turn special projects around the house into opportunities for them to earn extra cash for special events or personal items. Regular, allowance-based chores can be as little as making their bed in the morning, cleaning the dishes, or clearing the table. But if you're cleaning out the basement, doing work in the garden, or raking the leaves, include them. When you involve kids in household responsibilities, they learn how things work at home and the value of money earned.

FINANCIAL LITERACY STARTS YOUNG
The lessons children learn at home inform their behavior around money as adults. Give your kids a leg up for the future. You'll do them a favor by introducing them to money early and
modeling good habits.

Stop by our table at the Chappaqua Children's Book Festival on September 30th. We'll be there with more tips for how to teach your kids about money—and how to achieve your
financial goals.