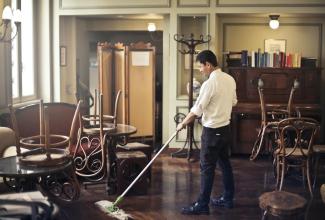 A Look at Women Approaching Business
In today's corporate climate, women are becoming integral to future success, and are assuming leadership roles in a host of industries. Women possess the characteristics to serve as exceptional leaders, and are being appointed to positions of power more often. More women are owning and leading companies than ever before, and as a whole, the benefits of women in leadership roles cannot be denied. It is not to say that one gender is better than another at leading, men and women are scientifically different and that does show in the area of business and how they approach it.
Women Motivate Differently
Compared to their male counterparts, female leaders tend to focus on creating an inclusive environment in the workplace that emphasizes team-building leadership styles. Women are often more interested in hearing all the points of view from management and leadership within the company before making the best possible decision for the company. This doesn't mean women are afraid to make decisions, but rather, that they approach the decision-making process hoping to hear input from all parties and consider benefits and consequences before making their own decision.
Additionally, women are more likely to bring a nurturing attitude to the workplace. They are more likely to motivate employees using good listening skills, and enjoy creating a cohesive environment where everyone feels like a valuable part of the company's success.
Women Lead With Courage in Crisis
Fortune Magazine presents a look at the new female hires within the NFL and the new female members on the Board of Directors at American Apparel. The NFL had to make some cultural shifts to combat the loss of female audience members amid the handling of a very public domestic violence scandal. With so many viewers in the balance, bringing women in to handle the new policy changes was a smart organizational move.
American Apparel appointed two female board members after a very public sexual harassment scandal that led to the firing of their CEO. Despite previous problems with sexual harassment, it took reform within the company structure – reform of stereotypically male behaviors, to save the future of the company. In both of these cases, women were brought in to lead a major company through a crisis with sensitivity and progress. One wonders if women had already been in those leadership roles, if those companies could have avoided the problems altogether, as women take less unmeasured risks.
Women Take Less Risks
Male leaders are more likely to take chances when it comes to their version of strategic thinking. As male leaders look for the next great product or trend, they'll take more risks and welcome more debt than a female leader would. Women approach strategic thinking with a sense of skepticism. They look beyond the obvious details laid out before them, hoping to discover all the factors in play before moving forward with a decision. There are so many studies done on gender specific risk taking, and it could all come right down to testosterone. Either way, it seems like some risks are good for everybody, and women tend to make decisions for the best of a group/company and are less likely to take risks during times of stress.
Women Outperform Men
According to the PEW Research Center, women are starting their jobs more educated than their male counterparts. The Harvard Business Review also supports the research that gender balanced teams outpace other teams and that women are excelling in all aspects of all industries. Women led companies are outperforming with stocks, and are driving 3 times the returns as other businesses. Big companies recognize the need for big changes in process, policy and culture and are making positive changes toward a getting more women secured in their leadership structure.
When it comes to leading, women and men bring different benefits to the table. By broadening the corporate climate to support an inclusive, communicative process a company can progress far beyond its initial potential. Women motivate their teams and inspire loyalty with their inclusive approach to business. They are measured risk takers who lead with strength even in a crisis. They are well-educated, ambitious and forward thinking, and big companies are taking notice. The future of success is all about balance.