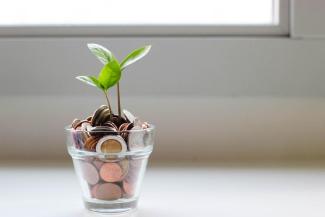 Scott Kahan: "Keep calm and carry on"
Scott Kahan: Like I was saying… It's been a wild ride since we last checked in with our "resident" financial adviser Scott Kahan on February 27. At that time, Scott, a Certified Financial Planner professional and CEO of Financial Asset Management Corp. of NYC and Chappaqua, offered a "keep calm and carry on". We spoke with him today to see how well that message was received by his 175 clients with $250 million dollars in assets.
So, how good were your clients at keeping calm?
Let's just say that these are good times to test people's risk tolerance levels.
Constructively speaking…
It's been a very volatile time in the markets. And people's emotions have been all over the place. While we cautioned our clients for a 10-15% correction since Q4 2019, no one could have anticipated a pandemic as the cause. Nor could anyone have foreseen the speed of the 38% drop we saw in the market. Between February 24 and March 16 we had five days of 1,000+ point declines on the Dow. Including three 2,000+ point drops over six trading days from March 9-16.
Then we had a quick 40% comeback and people get calmer. That's why you can't try to time the market. No one forecast either of those moves. Any time you see a 40% increase in equities you have to have a correction. I would not be surprised to see a 10 to 15% correction. Markets can be irrational in the short term. And markets tend to recover when things look the worst. But if you don't want to buy when markets look the worst you have to reassess your risk tolerance levels.