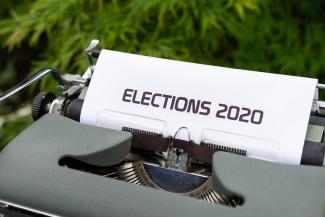 Scott Kahan on the Market: Election Edition
How do you explain the fastest crash and rebound in market history? 
It's pretty easy to explain the downside. You have a pandemic in a market that was already overdue for correction and you're going to get a panic. It was the fastest 30% drop for the S&P in history. Just 22 days. It's a sobering thought to remember that the 1929 crash took 31 days. On it's way to a 38% bottom it racked up the four largest single-day losses in the history of the Dow. Epic.
The rebound is harder to explain. We were not expecting to see a return to market highs anytime soon. Which we have seen in the NASDAQ and the S&P – though we are still waiting for the DOW to get there. The S&P was in and out of bear market territory in just fifteen days – another record. And on August 18 it exceeded its all time high from February 19. Everything about the 2020 stock market has been historic.
How did this happen?
The biggest factor is the Fed who provided liquidity to the market and continues to demonstrate that it will be a backstop to the economy. Remember that the market is a leading indicator and it is always forecasting six months ahead. And most people think, as do I, that the worst is behind us. Businesses are reopening and we've learned some important lessons in terms of mitigating the virus. We know that if we have a resurgence of infections and you shut down for two weeks – the infection rates drop. So we have confidence that we can control things and that buoyed the market.