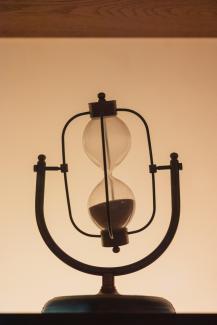 Scott Kahan Outlook 2023 - The Recession Watch?
Shall we just call 2023 The Year of the Recession Watch?
Well, there's no dearth of experts weighing in on when and how severe the 2023 Recession will be. All yielding tasty click throughs for that part of the media catering to the investment community and consumers of personal finance information.
What's surprising to everybody is that there are no signs of recession out there. To some degree we are in uncharted territory due to the pandemic, but consumer spending was up in January, job creation is strong, the real estate market has slowed although mortgage rates have come down slightly and people are buying homes.
I don't anticipate we will have a severe recession this year although at some point we will have a recession. They are and always have been part of the economic cycle. Which is why I always tell my clients to turn off the experts, or one might say the purveyors of doom and gloom, who are paid it often seems to be continually wrong. Like the economic cycle itself, they are inevitable. Best to stay focused on your financial plan and portfolio allocations.
Where are we now, in what inning are we in the process to unwind inflation?
 Yes, despite the economic outlook, inflation remains stubbornly high although it has come down but not at the pace that the Fed would like.  The Fed has been pushing rates higher. Energy prices have come down and they were predicted to spike during the winter. But that hasn't stopped people from spending. Or wages from increasing.
There's an old saying "don't fight the Fed" when making investment decisions. And that certainly played into last year's when the S&P was down over 19% for the year – its worst year since 2008. And bonds followed suit to the tune of a 13% drop. But stock prices are up so far this year because people believe the Fed may be making progress towards their goal and that future interest rate increases will moderate.
To read the full article visit: www.whattododigital.com