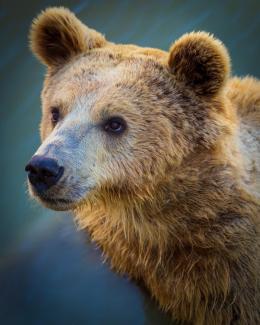 Scott Kahan: What To Do With Your Money Now!
As we approach Bear Market territory what are you telling your clients?
That the financial markets hate uncertainty and there's plenty of it right now. Uncertainty about inflation, gas prices, Ukraine and interest rates. Proof of uncertainty can be found in economic confidence surveys which all suggest the economy is not doing well. So, we expect sell offs and even a bear market because the market looks six months ahead.
Is the market anticipating a recession? 
We had a quarter of negative growth in Q1 but that was due largely to inventory buildups in Q4 that were largely defensive measures about supply chain concerns. Those buildups depressed inventory purchases the next quarter. Here's where I remind my clients that some of the inflation we have is because the economy is doing well. Consumers continue to spend.
As we move past lock downs and mask mandates, consumer spending is shifting from household goods back to services. With the summer travel season, we will probably get back to pre-pandemic spending patterns – which may be a slower pattern than we have seen, especially when it comes to consumer goods. That's a concern if you are on a recession watch – but not necessarily bad news if you are on inflation watch.
Which could avert a serious recession?
There are lots of opinions on whether we have a recession or not. Probably not in 2022 – more likely 2023. But no one foresees a severe recession. And the rotation of consumer purchases moving back towards service, I think informs a lot of the opinions that view a potential recession as being later, lighter, and shorter. That said, it all depends on what prices we are talking about. Oil, gas, and food prices will likely continue to run high. In other areas of the economy prices may have already peaked. And, of course, the first thing that comes to mind there is real estate prices. With mortgage rates rising from below three to 5.25% – many people see housing prices as topped right now.
To read the full article visit: whattododigital.com