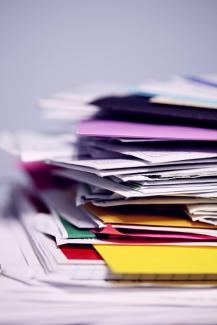 Spring Cleaning Your Finances
Article written by Scott M Kahan in Hamlet Living - May 2022 Magazine
Now that spring has arrived, it's a good time to give your finances a "spring cleaning!" With the stock market continued volatility after record 2021 highs, interest rate increases, and higher inflation, now is the time to organize your finances. Here are a few quick things to address to get started.
REVIEW YOUR PORTFOLIO:
With the return of volatility in equity prices and rising interest rates, it's probably a good time to review your asset allocation. A simple way to re-balance your portfolio is to set what percent of your portfolio should be in each asset class. Then when reviewing your portfolio, the sectors that have gone up will be overweighted and should be reduced, while the underperforming sectors will be underweighted and added to. If you follow this practice, it forces you to sell high, buy low and take the emotions out of investing.
REVIEW YOUR TAXES AND CASH FLOW:
Did you get a big refund or owe more than expected when you filed your 2021 tax returns? Often, people like that big refund, but all you are doing is giving the government an interest-free loan. You are better off having that refund money in your paycheck each month to invest. If you are not fully funding your retirement plans, that extra cash can be used to increase your contributions and reduce your taxable income, therefore saving you tax money! Or, if you owed a lot, you may need to change your withholding so that you are not subject to under - payment penalties. Your CPA should be able to assist in figuring out the appropriate withholding for the rest of the year.
REVIEW YOUR ESTATE PLANNING:
When was the last time you looked at your wills and other estate planning documents? Make sure all beneficiaries are in place in retirement accounts. Review to make sure you have named guardians for minor children. If you have avoided setting up your estate plans, now is the time to address this important issue. A simple review of your portfolio, taxes and estate planning can help focus on your overall financial picture.