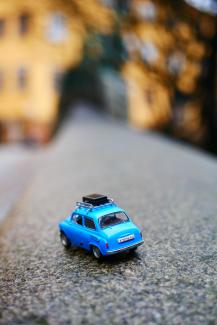 Why You Need a Financial Planner
Article written by Scott M. Kahan in Stroll Chappaqua - April 2023 Magazine
Let's say you want to drive from New York to California. You could point your car west and go. But more likely, you'd plan the route. You'd decide which roads to take and where to stop. You'd chart an itinerary to get you to your destination. Financial planning is like setting a roadmap for your life's journey. Your money is like the car: a vehicle to get you somewhere. But do you know where you're going? Do you have the plan to get there?
KNOW WHERE YOU'RE GOING.
Often, a trigger event brings someone to my office. Your child is going to college soon, and you haven't saved enough money. You're a few years from retirement and realize you need to plan. It could be an elderly parent's health issue, or you owe taxes, or you want to buy a house next year. What do you do?
The trouble with waiting is that there isn't time to plan. When you do financial planning properly, you identify and prepare for goals down the road so you can get out in front of them. You figure out where you want to go and how to get there.
You might think you don't have enough money to warrant working with a financial planner—that you need a bigger portfolio. But good financial planning isn't about how much money you have. It's about getting clear on the quality of life you seek and the goals you want to accomplish. Everybody needs it. And the earlier you start, the better.
THE RIGHT FINANCIAL PLANNER IS A PARTNER.
Finding the right financial planner can be challenging. In the October Stroll Chappaqua, I outlined what to look for:
Someone who offers financial planning services versus financial products
Is a Certified Financial Planner™
Is fee-only (paid directly by you) versus fee-based (often paid a combination of fees and commissions when you buy a product)
Is registered without disclosure issues from the various regulatory bodies.
The planning process should feel expansive, a time to explore possibilities, not failures. At FAM, we work with people who are building their wealth. We come in with a clean slate. We discuss what you want to accomplish, your resources, and how to reach your goals—or adjust them accordingly. What are your priorities? What trade-offs could you make?
Your financial planner should be a strategic partner whose support goes beyond managing your money. We're here to discuss dreams you might have put aside. This is your life: it's personal.
DON'T GO IT ALONE.
The market's awash these days with programs, apps, and retirement calculators to help you do this yourself. But financial products and investment vehicles are increasingly specialized. One wrong number can throw everything off— I've seen it. Trust your financial health to a professional, just as you would your physical health.
If you're putting it off, ask yourself: is it procrastination? Is it fear? Neither are good strategies, and the right Certified Financial Planner™ professional won't judge you. Seek the clarity you need. Plan for your future.