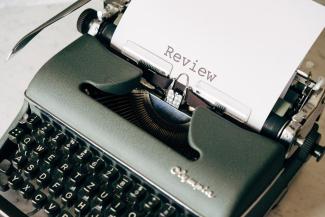 A Year End Review Can Pay Off
Article written by Scott M Kahan in Hamlet Living - December 2021 Magazine 
Today, many people find themselves inundated by a constant stream of financial news. Yet, does all this "information age" data really help you manage your finances any better than in the past. The truth often is that the "old-fashioned" practices, such as a periodic financial review, lead to greater success in the long run. As we reach year-end, why not spend a few hours reviewing your finances? The changes you make today could lead to a more successful future.
 Develop a plan for your goals. Identify your goals and objectives. In other words, put together a road map of where you want to go. Then you can begin to figure out how to get there.
Analyze your cash flow. If you have any excess cash flow each month, start saving it. If you have a shortfall, identify where you can cut back rather than adding on more debt. With interest rates low, consider refinancing your mortgage. This could free up additional cash flow that will allow you to save for your goals.
Boost your retirement saving. Pensions and Social Security probably will not provide sufficient income to maintain your existing lifestyle when you retire. Are you maximizing your contributions to your retirement accounts? One of the best investments in today's changing world of taxes is the 401(k) plan which can provide you with a current reduction of taxable income, an excellent savings plan and a tax deferral on earnings. Many employers offer excellent 401(k) contribution matching plans to further enhance the value of this retirement funding vehicle.
Review your portfolio. Review your asset allocation to make sure you invested properly to reach your goals. Are you not taking enough risk, or too much risk? Are some of your holdings underperforming? Now is a good time to review and make needed changes.
Manage unexpected risks. As you undoubtedly know, life can sometimes throw you a "curveball." Without warning, a disability or untimely death can cause financial hardship for your family. A storm can cause damage to your home. Adequate insurance is an important foundation for your financial plan –it offers the protection you need to help cover potential risks and liabilities.
A year-end review can help bring focus to your overall financial picture.